Pharma-Tac Plus Label Wins "World Label Award 2014"
A Germany-based global provider of specialty pharmaceutical labeling solutions, Schreiner MediPharm, has been recognized with a World Label Award 2014 for its Pharma-Tac Plus hanging label.
It was recognized in the 'Innovation' category at the annual World Label Awards competition.
The award-winning label convinced the judges with its sophisticated combination of booklet label, integrated hanger and detachable label parts. As a label for infusion bottles, it offers sufficient space for extensive information, ensures stable suspension, and allows reliable documentation of drug administration.
Pharma-Tac Plus also affords sufficient space for text in several languages on ingredients and instructions for use in the paper booklet, which is securely connected to the plastic base label. The peel-open tab enables easy opening and re-closing. The secure hanger is part of the label and can be utilized via simple separation, and its detachable documentation labels – which can be safely removed even with gloves – ensure reliable traceability of medications.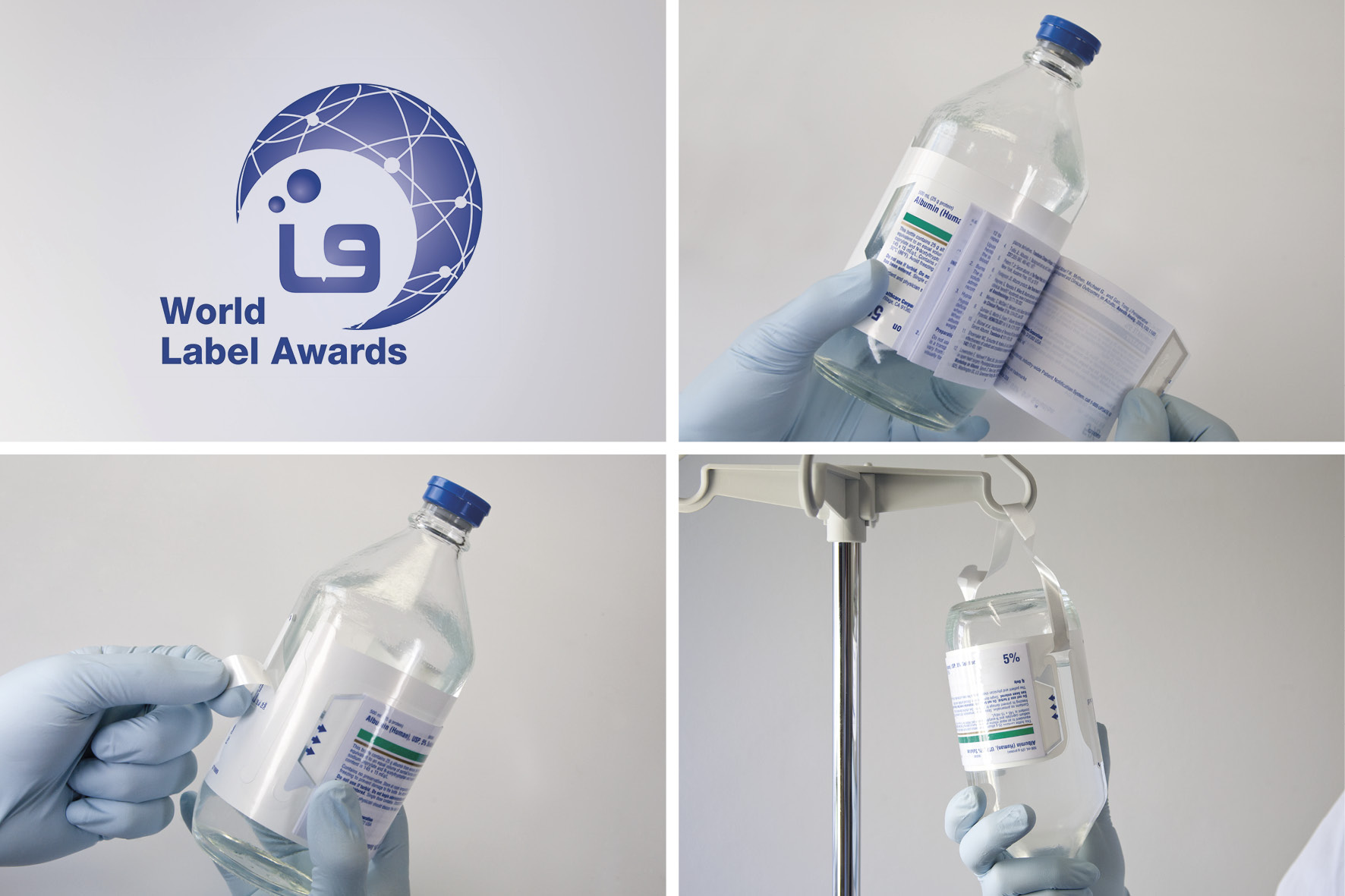 Source: Schreiner MediPharm.
Published: 14th June 2015
News Category: Booklet and Brochure Printing News
Other news from this category:
British football fan completed his World Cup Sticker Booklet in 6 weeks
10% OFF Booklet and Brochure Printing
What is a Booklet?
What is a Brochure?
Azimuth print booklets and leaflets for major cruise line